Page Content
Section Content
Image
Image Text
Find anyone, anything, any where at any time.
Text
A Real-Time Locating System will allow you to efficiently manage your facility, saving you time and money without sacrificing patient care.
Image
Image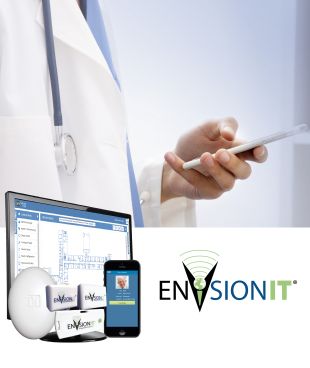 Text
Maximize your facility's operations, patient and employee satisfaction scores, and reduce costs using the ENVisionIT®RTLS hardware and software suite. The real-time locating system (RTLS) solution enables greater efficiency in performing day-to-day tasks such as:
Tracking and managing equipment
Staff Safety
Monitoring patients
ENVisionIT® can be configured to create an enterprise-wide solution to help your healthcare or long-term care facility maximize operational efficiency, while protecting your patients, residents, and staff. With easy to use dashboards and reporting, the data gathered by ENVisionIT®RTLS enables you to make better decisions to improve your overall performance.
Track and analyse asset use to right-size inventory
Save time locating assets for scheduled annual maintenance
Receive alerts as soon as patients or residents put themselves in or near restricted areas
ENVisionIT® – find your resources when and where you need them.
Efficiently manage your facility without sacrificing patient care